Regular price
THE PERFECT CHAIN
---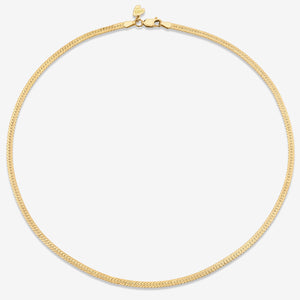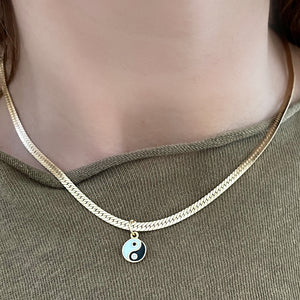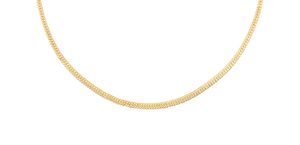 Regular price
THE PERFECT CHAIN
---
14K Gold-Filled Herringbone Necklace Chain
16" or 18" 
Introducing your perfect chain.  This is the sleekest, shiniest, most solid (this is important because a lot of herringbone/snake chains are VERY flimsy), well-crafted herringbone chain. 

Wear this chain with or without a charm. We hope you love it as much as we do! 
Q. What is Gold-filled?
A. Gold-filled is a metal composed of a thick solid layer of REAL gold bonded to a core base metal through heat and pressure. We love our gold-filled chain because it will not fade or tarnish for many years to come (unlike gold-plated jewelry) and it is indistinguishable from real gold – at a huge cost savings.